Welcome to our Home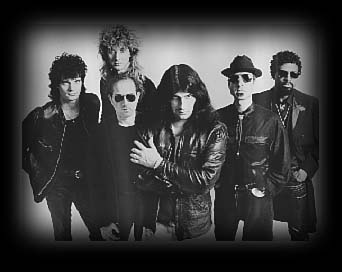 The Nails in 1986 (click on picture or name below to send email)
Mike-drums, Steve-Guitar, David-Keys, Marc-Voice, George (r.i.p.)-Bass, Douglas-Sax (new)
Full-length CDs just US $10.99
Mood Swing CD Cracked Case Special -- US $2.00 discount!
Lower Shipping/Handling Prices
Downloads also available on our MP3 Store Page -
US 89¢ per song, $8.99 per album
Click for our Older News Page
The Nails will never be the same with George passing away in March 2009.
For authorized Nails' CDs, click to purchase (or download) at the following outlets:
DO NOT DOWNLOAD (even ringtones) OR PURCHASE ANY MUSIC RELATED TO CORPUS CHRISTI. THERE ARE FREE REMASTERED MP3 DOWNLOADS OF ALL CORPUS CHRISTI SONGS (EVEN UNRELEASED) ON GEORGE'S WEBSITE. THE NAILS HAVE NEVER AND WILL NOT RECEIVE ANY COMPENSATION. THANKS!
Post to our bulletin board and tell us your story! Subscribe to our Mailing List.
Discography/Songs | CD Store | MP3 Store | Listen to The Nails
Free MP3s | Lyrics | Radio Stations | Interviews | Flashback Pix Page
George's Home Page | Dave's Home Page | Bulletin Board | Scrapbook
News | Album Graphics | Video Page | Licensing | Back to Home Page
For those who still like the Old Bulletin Board ...
Contact us at david@the-nails.com